Fair Trade Ingredients: Chocolate Chips and Cocoa Powder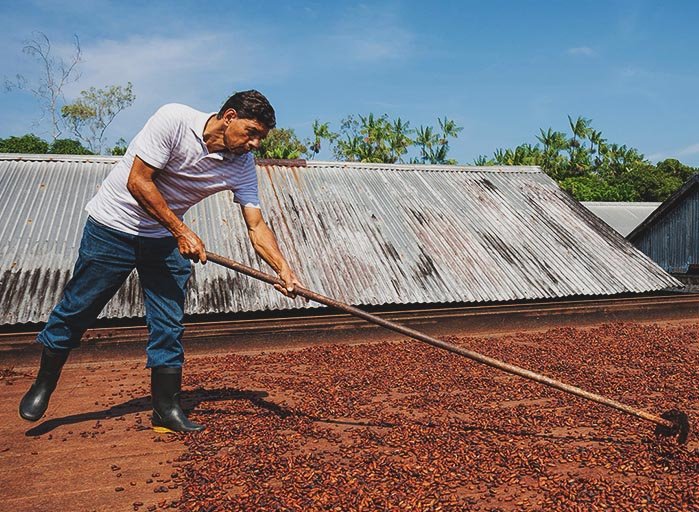 We're passionate about our ingredients and make a conscious choice to work with farmers who follow organic, sustainable practices. By choosing to support farmers who are a part of the Fair Trade movement, we hope to spread the word and positive effects that the Fair Trade agriculture has on people, food and our environment.
What Does "Fair Trade" Mean?
Across most western countries, farmers and workers are protected by minimum wage laws and rights. The Fair Trade movement aims at expanding these practices on a global level, and now extends to 74 countries, protecting over 1.65 million farmers and workers.
Additionally, strict environmental standards encourage farmers to better preserve delicate ecosystems and reduce the use of harmful pesticides throughout their agricultural practices. When a product carries the Fair Trade certification, you are guaranteed that the ingredients are sourced sustainably and ethically.
Fair Trade Chocolate Chips + Cocoa Powder
We buy our chocolate chips and cocoa powder from Agostoni Chocolate, a family-owned company that has been crafting organic chocolates for over seven decades. Agostoni sources its cocoa beans from several farms in Central America, South America and Africa, all of which use environmentally safe practices and support their local farm communities. All Agostoni chocolate and cocoa products are organic and Fair Trade certified.
A Sustainable Future
At its heart, the Fair Trade movement is about supporting human rights and sustainability. Our goal is to produce the most ethical products we can – that's why we use ingredients that are responsibly-sourced.